The USBBY 'war panel' spoke for peace
October 20, 2015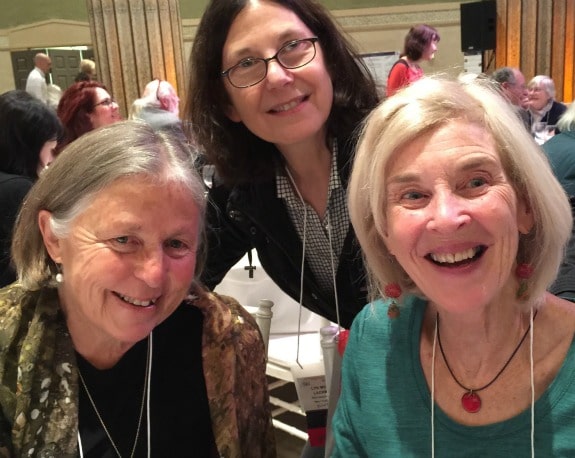 This smiling trio might be named "the war panel." 
Nancy Bo Flood, Lyn Miller-Lachman, and Terry Farish presented different perspectives about three war situations and the disconnecting effects on children here in America, as well as the over forty million children now living as refugees.  One step toward healing from war is telling one's story and reading one's story in a book.
This panel was part of a two-day conference sponsored by the United States Board on Books for Young People (USBBY) part of a world-wide organization that works to build bridges of understanding through books.
A child might sit in the park and become lost in a book.  Or sit in front of a tent in a refugee camp, or a detention center near a border crossing. 
Without the ability to read, what future does a child have?