The Silence of Our Friends
January 15, 2020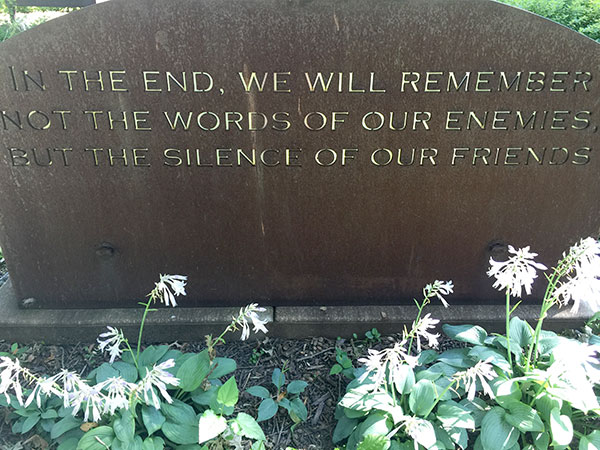 "In the end, we will remember not the words of our enemies but the silence of our friends." —Dr. Martin Luther King, Jr.
I often re-read these words spoken by Martin Luther King, Jr., "the silence of our friends," and reflect on my own silence. Today someone stood at the stoplight holding a cardboard sign. Why did I avert my eyes, wishing for red to quickly turn green? What did I fear? Why couldn't I  look at this stranger with kindness and let me eyes, my smile, the nod of my head, offer friendship and respect?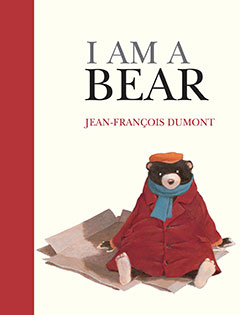 Breaking silence can be heroic. We need heroes and heroines. We can be one.
Light a candle of kindness. Sing a song of protest. Read a book about resistance or kindness with a child.
For a simple picture book to remind us about breaking silence, I suggest a favorite of mine, I Am a Bear by Jean-Francois Dumont, published by Eerdmans, first published in France and winner of the Prix Saint-Exupery, an award given yearly to the best illustrated picture book in France. Ask your library for a copy.