Death, a Sacred Mystery
February 21, 2023
Trumpeter Swan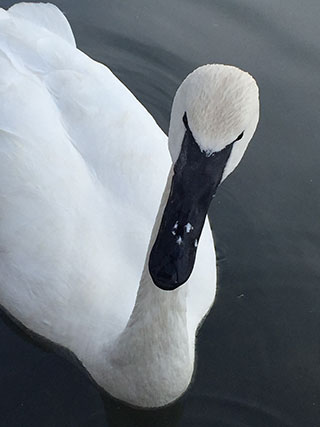 Bone
White
Swan
Drifts alone
Circling, calling
Where is she?
Wings spread wide
Lifts
High
Trumpets,
Calling,
Calling again,
Where is she?
For the lone swan, for us, death remains a mystery.
An important part of grieving and the journey of healing, is sharing this mystery with the help of others. And to be present for others. Often simply to listen.
Sharing silence. People in different places have rituals of being together in silence. Sitting Shiva is the Jewish sacred observance of family and friends coming together for seven days. On the Pacific island nation of Palau, one sits for nine days with others in silence, honoring the person who has died and giving support and solace to the persons grieving. A common Christian tradition is the wake, a gathering of family and friends the day before a funeral to be with those in mourning, a time of vigil, of prayers and reflection.
It is also a time for sharing stories, eating together, celebrating life, even laughing together. For many Native people, laughter is a sacred form of healing. Laughter is an essential part of being human and sharing the joys and sorrows that are part of each of our life journeys.
Reading a book together with a child is another way to help a child grieve and heal from loss. A book gives words to feelings and fears. A book can provide the safety of metaphor to talk about death.
Books can help us all heal. I believe that the right book, the well-told story, can open our hearts to ask scary questions, express emotions, and begin important conversations. Books help us heal.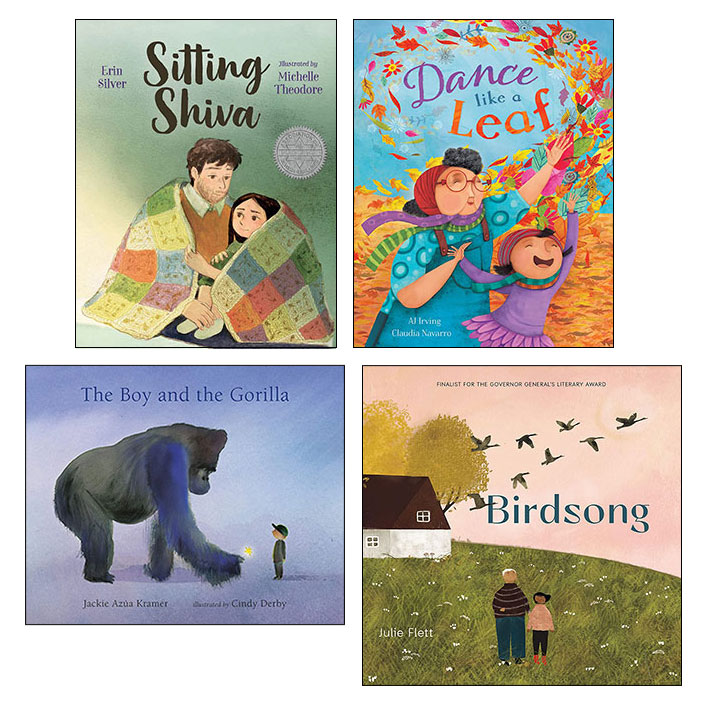 Several picture books I recommend for sharing with a young listener or readers include:
The Boy and the Gorilla by Jackie Azua Kramer, illustrated by Cindy Derby, uses presence of a gorilla as a metaphor for ways the child can emotionally move forward following the death of this mother.  The gorilla encourages the boy to talk to his father about missing Mom.  Together they find a way to heal.
Dance Like a Leaf by AJ Irving, illustrated by Claudia Navarro shows the joy shared by grandchild and grandmother doing activities together especially dancing outside in the falling leaves.  When "Grandmother's bed is empty," the child mourns but eventually finds comfort and even happiness dancing with memories of Grandma.
Birdsong written and illustrated by Julie Flett is a quiet beautiful journey of friendship formed between child and elderly neighbor and then mourning expressed and eased with remembering and celebrating.
In Sitting Shiva written by Erin Silver and illustrated by Michelle Theodore invites the reader to become part of the mourning traditions of a Jewish family as family and friends bring special meals, fond memories and funny stories to share.
In each of these picture books it is the coming together of people, young and old, to express love and caring, that is how we heal.
Here is a list of picture books and middle grade novels about "Death and Grief" from Bookology magazine.