Children's Rights
December 17, 2019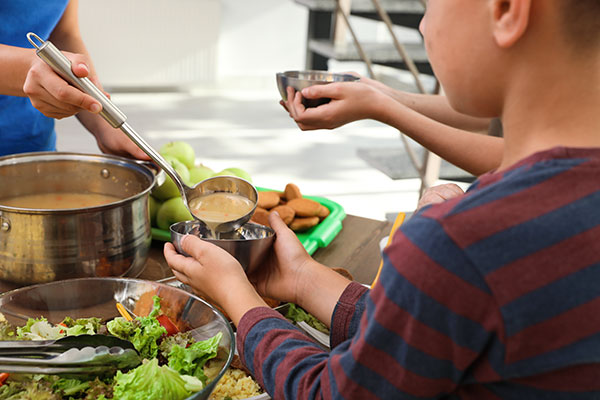 What rights do children have? If you could, what rights would you give to every child—every child—during this sacred time of year?
Imagine this, the United Nations in December of 1948 proclaimed that all people, every child and grown-up—no matter where they lived, who they were—would have rights allowing them to live free and equal.
Imagine—if all children were born free, to grow, to play, to become who they wish to be—what would this world feel like?
In 1948, as nations recovered from the global destruction of World War II, the people of the world agreed that those atrocities should never happen again.
"Never again!" was imagined, expressed and codified. Eleanor Roosevelt was the Chair of the United Nations Commission that wrote the Universal Declaration of Human Rights completed that very year and adopted by the newly established United Nations. Its adoption recognized human rights as the foundation for world peace. It was the first time countries agreed on universal protection of basic needs in order for every individual to live their lives freely, equ­­ally, and with dignity.
The Declaration lists 30 rights that belong to everyone, and no one—no nation—can take away. These rights continue to be the basis for international human rights law. Since 1948 to this very day, this Declaration remains a living document. It is the most translated document in the world.
The United States was one of the few countries that did not sign nor ratify this astounding document in 1948, one of only two countries in the world not to do so. Finally, years later, President Clinton signed the Declaration in 1995, but the United States Congress has yet to ratify it.
Protecting and providing basic rights for all children.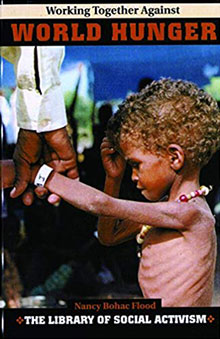 How have we done?
Terribly.
Today, over 50 million children live as refugees.
When I wrote, Working Together Against World Hunger in 1995, one child in four, one child every two seconds, died from hunger or a hunger-related disease. These numbers have not changed. Over 40,000 children still die, every day from hunger.
In this country children are taken away from parents and forced to live like criminals.
How can we do better?
Greet every child with kindness. A smile. A head nod. A "yes."
Learn more about Children's Rights. Become more aware of what is happening in your community, in our very country. Perhaps volunteer at your town's soup kitchen and then look deeper about why are families homeless or without sufficient food.
Learn about organizations that work to protect human rights. Choose one to support. You might choose Amnesty International USA, awarded the Nobel Peace Prize for its continuous work to protect human rights.
During this time of many sacred celebrations and reflection as a new year begins, walk with me as I think about and write about the rights of children.
Each weekly post will look more closely at several basic rights and then reflect on "what can I do"?