Walking for Water
March 22, 2022
Water is precious. Water is life.
Water is unfair, but this doesn't have to be.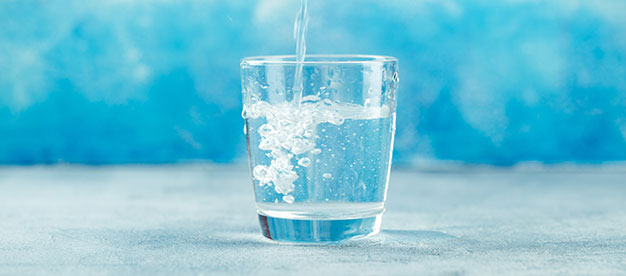 World Water Day March 22
I received a note from UNICEF USA that emphasized how essential it is for all children to have easy access to clean water. Their descriptions reminded me about my "Walking for Water" poem in Water Runs Through This Book (page 40). Every time I re-read this poem, I feel a sense of how real it is for this child, these women, that water is life. For many children, walking for water means no education, no chance to learn, to rest, to play.
Walking for Water
Add up all the miles women and children in one country, one,
South Africa,
Walk for water,
Every day,
Sixteen trips to the moon and back,
Every day,
For water.
—Nancy Bo Flood
In their note, UNICEF asked: "How long does it take you to get a drink of water?
For Aysha, a 13-year-old in Ethiopia, it takes eight hours. Eight hours every day, Aysha walks on her own through the desert heat to find water for herself and her family.
"Waking before sunrise every morning, Aysha begins her solitary journey to the closest water source. After an eight-hour trudge, she returns to squeeze in whatever studying she can before starting on her nightly chores. This is Aysha's life. There are no days off, there is no relief.
"Aysha is not alone in the burden of water.
"It is dangerous — girls must travel alone to remote water sources. It is oppressive — this is time that could be spent on education, working toward a better future. It is unfair. Across the world, many girls are carrying this water burden alone."
Today when you turn on the faucet to fill a glass with clean water … or brush your teeth … don't waste a drop. Turn off the faucet. Support organizations that help develop water resources for all. Their contact information is listed at the back of Water Runs Through This Book.
Read a book about water with a child, now, this week.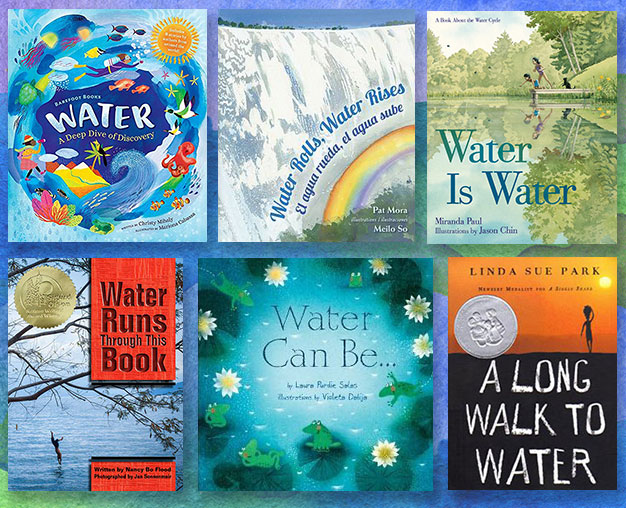 Here are a few recommendations:
Water,  A Deep Dive of Discovery by Christy Mihaly, illustrated by Mariona Cabassa and recently published by Barefoot Books.
Enjoy the lyrical, through-the-seasons description of the water cycle in Water Is Water by Miranda Paul and illustrated by Jason Chin or try Water Rolls, Water Rises in Spanish and English by Pat Mora … or better yet, read both of them!
Two more terrific books about water: Laura Purdie Salas's Water Can Be … illustrated by Violeta Dabija which begin with a winter scene: "Water is water – it's puddle, pond, sea, When springtime comes splashing, the water flows free."
A middle grade book, Long Walk to Water, by Linda Sue Park, is an unforgettable novel based on a true story. Read it with a young person.
Fill a glass full of crystal clear water. Have a refreshing drink and a refreshing time reading together.