Celebrating I Will Dance
May 26, 2020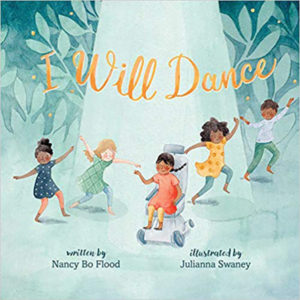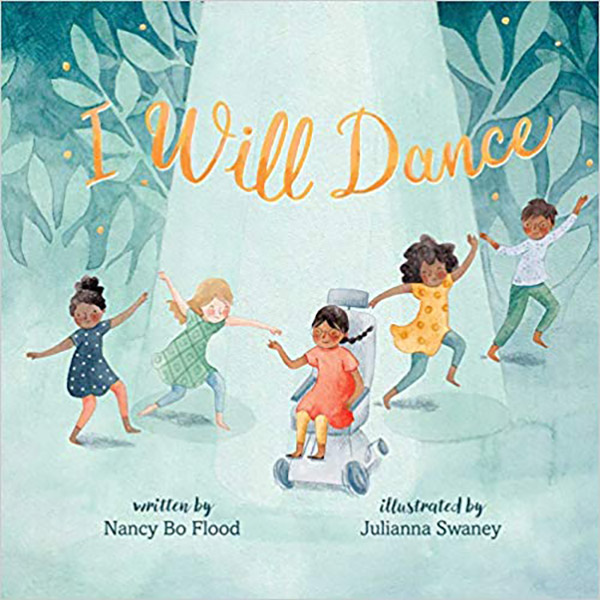 I Will Dance celebrates the joy of dancing, the importance of belonging, and the determination of Eva, a child who could barely move but dreamed of dancing … not imagine, not pretend, and not alone. Please "dance" with me as Eva's story is honored in this picture book.
What joy I saw and felt each time I watched a class or performance of the Young Dance Company in Minnesota. Giggles. Smiles. Laughter. Hugs.  Dancers of all abilities moved across the practice room or across the stage, some in wheelchairs, some with walkers, and some with independent mobility, each dancer in harmony with the others, each one a part of the whole. At performances, when I looked around at the audience, again what I saw was not pity or sadness, but joy. Tearful joy.
I felt hope as I witnessed the children and adults sharing a passion, sharing friendship, sharing failures and successes.
All of this is what Eva, the real girl who inspired this book, taught me. Eva was born prematurely, hardly able to breathe or move.  But, like every child, Eva was born with dreams. Let me try. With longings. Let me belong. And with the desire to be, and to become, herself. Eva. A dancer.
Today the book that I imagined, dreamed about, and finally was able to write, has become real and so alive with the images created by the illustrator, Julianna Swaney. My hope is that Eva's story will inspire readers of "all ages and all abilities" to believe in themselves and their dreams, knowing that somehow, "yes, I can."  No one is only their disability or ability. We all have dreams of what we will dare to try and who we will dare to be.
Thank you for sharing this day of celebration.
Nancy Bo Flood
"A gorgeous, immersive celebration of dancing and the grace within all bodies." Kirkus starred review