We Americans, not they or us, but all Americans, we grieve. Every life matters.
"The cure for anything is salt water. Sweat, tears, or the sea." —Isak Dinesen
Not bullets.
Read More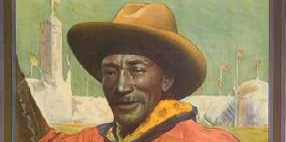 In my book Cowboy Up! Ride the Navajo Rodeo, I salute Bill Pickett, the fearless cowboy of Cherokee and African American descent.
Read More