Rights of Children: Education
February 4, 2020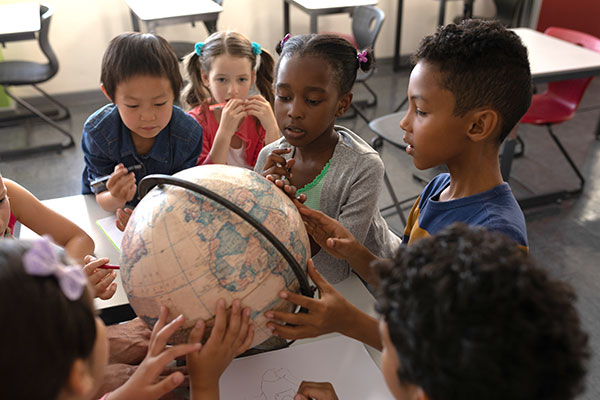 "Education is the most powerful weapon which you can use to change the world."
Nelson Mandela
Yes, education is power.
All children have the right to go to school.
All children have the right to learn to read.
The Universal Declaration of Human Rights states in Article 26:
All children have a right to an education and to finish primary school which should be free.  All children should be able to learn a career or make use of skills and knowledge to seek appropriate employment.  Parents have the right to choose how and what their children learn.
Separate is not equal. 
In 1954, the US Supreme Court ruled unanimously and declared that "Separate is not equal," Brown vs. Board of Education of Topeka, paving the way for the Civil Rights movement.
All children have the right to go to school.
All children have the right to learn to read.
Education makes it possible for a child to have a future.
Education makes it possible to change social injustices.
World leaders for peace and equality have declared again and again:
"One child, one teacher, one book, and one pen can change the world."
Malala Yousafzai
"Educate a woman and you educate a family."
Jovita Idar
What can you do?
Volunteer at your school or local library to read with children who are struggling with learning to read.
You cannot read if you have nothing to read. Organize a book drive by your school, your scout troop, your place of worship. Contact organizations who are connecting books and children, such as Reforma and USBBY.
Purchase or build a Little Free Library. Continue to fill it with books. Think about places where children need something to read, maybe at a Laundromat, near a fast-food restaurant, in a doctor's waiting room.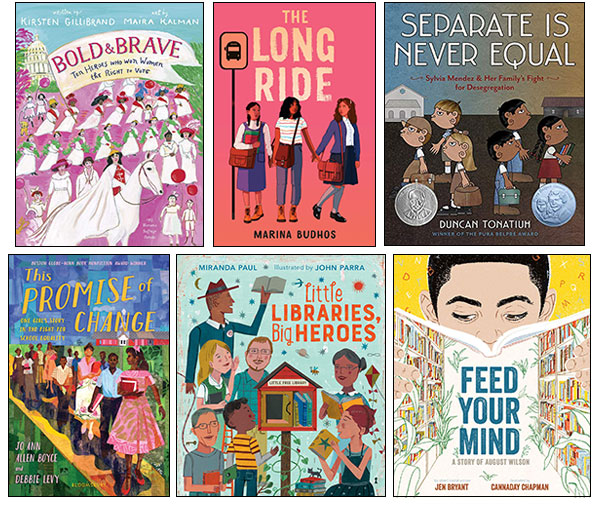 More Reading, and Two Videos to Watch
Feed Your Mind: A Story of August Wilson by Jen Bryant, illustrated by Cannaday Chapman, Abrams Books for Young Readers, 2019. Watch author Jen Bryant's 15-minute interview with DJ Sixsmith on CBS's The Sit-Down.
Bold and Brave, Ten Heroes Who Won Women the Right to Vote by Kirsten Gillibrand, illustrated by Maira Kalman, Knopf, 2018.
Carter Reads the Newspaper by Deborah Hopkinson, illustrated by Don Tate, Peachtree, 2019.
This Promise of Change, One Girl's Story in the Fight for School Equality by Jo Ann Allen Boyce and Debbie Levy,  Bloomsbury, 2019
The Long Ride by Marina Budhos, Wendy Lamb Books, 2019.
Separate is Never Equal. Watch this video created by Parker LMC Productions, from the book Separate Is Never Equal: Sylvia Mendez and Her Family's Fight for Desegregation written and illustrated by Duncan Tonatiuh, Abrams Books for Young Readers, 2014.
Little Libraries, Big Heroes by Miranda Paul, illustrated by John Parra, Clarion Books, 2019.