The Great War, like all wars, left wounds that rippled through communities and families, sometimes in unexpected ways. To survive World War I, Sophie's family did the best they knew, the best they could, even if it meant burying family secrets. And then, life changed.
Sophie remembered last night's dream and the gray stones-a whole row of them like the ones under the trees. Each stone was etched with letters that she couldn't quite read.
No-Name Baby is an intimate portrait of a young girl as she discovers the truth about herself and her family.
Early reviews:
Kirkus Reviews:
"How does an almost-14-year-old girl handle the tragedy of her mother's giving birth to one doomed preemie after another? ... The rural, post–World War I setting is evocatively evoked, and strong character development drives the quiet plot toward a believable conclusion. With its authentic depiction of the hardships of early-20th-century life and well-rounded characters, this is an … ultimately optimistic tale of the strength of the human spirit."
School Library Journal:
"Fully fleshed out characters interact realistically as Sophie is flanked by the support of her caring, respectful grandmother and loving father… the emotional drama will keep them [readers] turning pages to the poignant resolution."
Arlena Dean, Arlena's Book Reviews:
The author really brings out the characters with all of the work..doing chores, watching the baby, dealing with that Aunt Rae,seeing if her mom, Nonna, and her dad needed anything and then there was the boy (Karl) next door. And then the big incident in the Orchard... What had happened between Sophia and her aunt Rae? This is where you will have to pick up this good read to find out just what is going on.

There was the Family Bible that held everything that Sophia needed to know about her family... but where was her name? Was she a bastard child? Just who was her mother? After much explanation being given ...everything comes out and this secret unfolds.

"No-Name Baby" was indeed a wonderful story how Sophia was able to finally understand the situation of just what had gone on in her life. Sophia was very mature young lady and all I can say is .... Wow! .. what a story! Sophia now knew the secret about her family.

I would definitely recommend this as a good for a YA read.
Rosi Hollinbeck, The Write Stuff, April 29, 2012
"This bucolic story, framed by the ravages of World War I and conflicts that can only be found in a family, has lovely texture, compelling characters, and polished writing."
Joyce Moyer Hostetter, The 3 R's, April 30, 2012
"Mama's sister, Aunt Rae, who has just arrived from Chicago, seems intent on making life miserable for Sophie. Their relationship has always been bristly but when Mama goes into labor prematurely the tension between Sophie and her aunt increases.  Nonna (the grandmother who lives with Mama, Papa and Sophie.) safely delivers the baby but there are enough setbacks to crank up the stress level for both the reader and for the household."
Hazel Rochman, Booklist, May 2012
"Sophie discovers family secrets that shake up her whole world, and once they are revealed, teens will want to go back to the beginning and reread the story with a new view. The spare beautiful prose will keep readers hooked, as will the drama of a loving family."
J.L. Powers, The Pirate Tree, July 16, 2012
"As a society, we are still more comfortable with the idea of teen parents than we are with teenagers having abortions or placing their children for adoption. Even worse, in the minds of many, is a grown woman who chooses to place her child for adoption. In this exquisitely crafted novel, Nancy Bo Flood takes us to an earlier time in America's history to show both how far we've come—and how far we still have to go."
Barbara Ann Watson, leaving footprints by reading and writing, October 1, 2012
"Set in 1932—a time between wars—this Italian immigrant family seeks to mourn those they lost in The Great War and deal with the challenging times and circumstances in which they live. The strength with which this family loves is what I loved most about this book."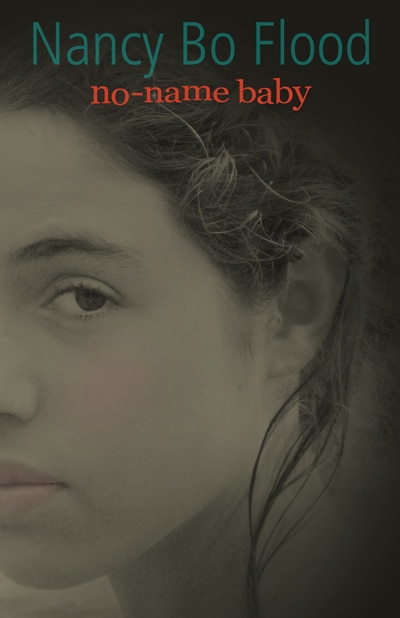 Reviews
Bank Street honored No-Name Baby by Nancy Bo Flood as one of their 100 Best Books of 2012:  "This YA novel tells one girl's story of searching for family truth when women had few rights and even fewer choices."
Read An Interview with Author, Nancy Bo Flood published in Hanging on to Wonder, a blog by author Jaye Robin Brown.