Many Ways We Tell Our Stories: Dance
June 18, 2019
Watch my hands,
My arms,
As I tell of the sea
Fingers curve, unfold, reach,
Surf tumbles over, washes, crashes,
Palm fronds wave farewell
Wind whispers
Telling the tale of lovers parting
Telling the wisdom of old ones warning.
Watch my feet
My toes
As I tell of war drums pounding
Heels up, stomp down, stomp!
Knees bend,
Step-step, faster, faster
Hear the angry war drums clashing, closer,
Hips sway
Longing for a hero's returning.
Hands dip like flying fish
Skimming over the surface, watching, watching,
Yes!
Watch my face
Eyes meet
Ready to tease, to please, to welcome,
Stomp-step!  Clap!
Rhythm races
Whirl
Wait, stop,
Hands flutter,
Two birds, one pair, fly, soar
Head bowed
Breathe
Story told.
Dance speaks to everyone.
Dance is spoken in many ways, in many places. Its language is universal.
We tell our stories on ballerina tiptoes … with the stomping of leather boots or the leaping and collapsing of modern movements and shapes.  We tell our stories.
Dance shouts when voices are silenced.
Dance unites generations.
Dance celebrates the sacred moments of life without words or speeches. Sometimes in solemn procession, sometimes in wild jubilation.
Tell it yourself!
Do a happy dance.
Skip down the sidewalk.
With a friend, a three-year-old, or all alone, turn on the music, twirl, swirl, tap your toes, slap your thighs, laugh, giggle.
Dance.
To see a variety of ways people dance, take a look at these toe-tapping books and one DVD:
¡Olé! Flamenco, written and photographed by George Ancona, Lee & Low, 2016
Lola's Fandango, written by Anna Witte, illustrated by Micha Archer, narrated by the Amador family, Barefoot Books, 2018
Bowwow Powwow, written by Brenda J. Child, illustrated by Jonathan Thunder, Minnesota Historical Society Press, 2018

Flora and the Flamingo, written and illustrated by Molly Idle, Chronicle Books, 2013
Danza!: Amalia Hernández and Mexico's Folkloric Ballet, written and illustrated by Duncan Tonatiuh, Harry Abrams, 2017
A Dance Like Starlight: One Ballerina's Dream, written by Kristy Dempsey, illustrated by Floyd Cooper, Philomel Books, 2014

Jingle Dancer, written by Cynthia Leitich Smith, Ying Hwa-Hu, HarperCollins, 2000
Giraffes Can't Dance, written by Giles Andreae, illustrated by Guy Parker-Rees, Orchard Books, 2001
Rap a Tap Tap: Here's Bojangles—Think of That! written by Diane Dillon, illustrated by Leo Dillon, Blue Sky Press, 2001

Ballet for Martha: Making Appalachian Spring, written by Jan Greenberg and Sandra Jordan, illustrated by Brian Floca. Neal Porter Books, Roaring Brook
Real Hula Lessons for Children, DVD, performed by Children of Hawaii, directed by Pattye Kealohalani Wright
When the Beat Was Born: DJ Kool Herc and the Creation of Hip Hop, written by Laban Carrick Hill, illustrated by Theodore Taylor III, Roaring Brook Press, 2013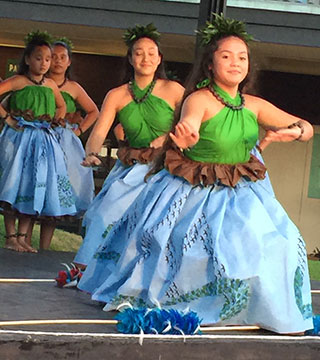 ______________________________________
Copyright © 2019, Nancy Bo Flood. All rights reserved.