Many Ways We Tell Our Stories: American Sign Language
August 29, 2019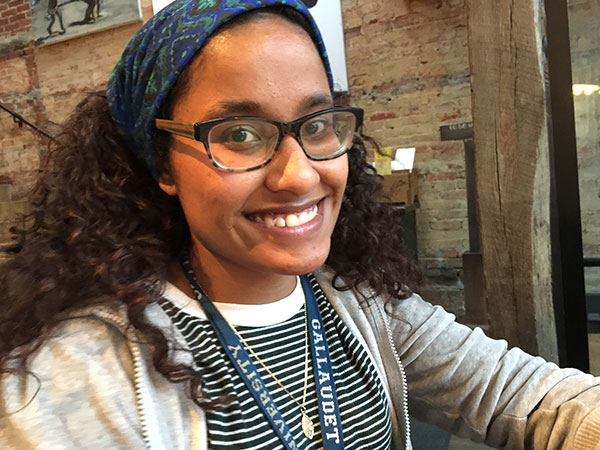 I am deaf. I cannot hear anything, not even my own voice. But every day I share my stories—what I am thinking, what I have learned, what worries me. I listen to others with my eyes; I speak with my hands, my whole face, my body language, too. American Sign Language is like speaking a silent song. Watch.
This year I return to Gallaudet University in Washington, DC, to continue my college studies. Maybe, after I graduate, I will travel the world like Helen Keller to share my story with both those who "voice" and those who "sign."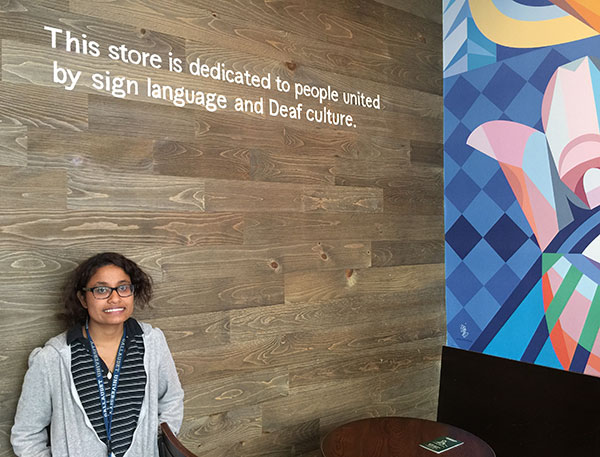 Many people think that being deaf means you are disabled. Not true. What is true is that many tasks need learning or doing in a different way.  I was born on the tiny Pacific island of Yap.  When I was only a few weeks old I had meningitis—I survived. But I could no longer hear.
My mother traveled to Saipan where sign language was taught so I could attend school and learn like other children. I did learn. Now I am in college.
Join a short conversation I am having with a friend. Enjoy figuring out what we are saying. Sign language is beautiful. Enjoy learning or simply watching.
TRY THIS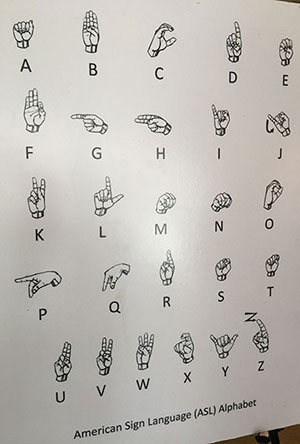 You can begin to learn ASL from YouTube videos!
"The First 100 Signs You Need to Know," posted by Rochelle Barlow
"25 Basic ASL Signs for Beginners," posted by Signed with Heart
"Learn American Sign Language: Beginner conversational words and phrases in ASL," posted by ASLMeredith, Feb 25, 2016
ASL Artistry … poetry in ASL:
"Deaf Poets Society," Douglas Ridloff, TedxVienna, Dec 10, 2018
"Spoken Without Words: Poetry with ASL Slam," posted by Great Big Story, Mar 22, 2017
READ MORE
Enjoy these books:
Dad and Me in the Morning by Patricia Lakin and Robert G. Steele
Dad, Jackie, and Me by Myron Uhlberg and Colin Bootman
El Deafo by Cece Bell (graphic novel)
Hands & Hearts by Donna Jo Napoli and Amy Bates
Hurt Go Happy by Ginny Rorby
The Sound of All Things by Myron Uhlberg illustrated by Ted Papoulas
Silent Star:  The Story of Dear Major Leaguer William Hoy, by Bill Wise, Adam Gustavson
Tell Me How the Wind Sounds by Leslie Davis Guccione
Wonderstruck by Brian Selznick