Jane Yolen
April 30, 2022
Can you tell us how your recent book When Nana Dances came to be?
My co-author on this book, Maddison Stemple-Piatt, is my granddaughter. She was ten years old, in ballet school, and a beautiful dancer when we decided to write a picture book together.
I had gone seven years to Balanchine's school of ballet when I was her age. I was an adequate dancer but I was too short to ever be a Balanchine dancer, round not elegantly gaunt, and had flat feet. But I loved to dance.
Maddison and I wrote (and danced to the rhythms) of When Nana Dances as we went along, but the manuscript did not sell until she was in law school, two decades later.
And that Christmas/Chanukah we danced again to celebrate.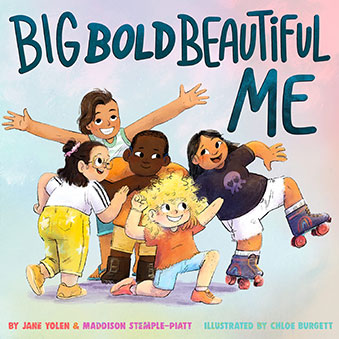 Now, as much as I loved to dance, I had been a poet since grade one. I wrote music in verse for my first (or second) grade class musical, I wrote poems in high school for the literary magazine. I won all the poetry awards at Smith College when I graduated. I now write a poem a day for over 1,000 subscribers. And a lot of my books are either in rhyme (see the How Do Dinosaurs books) or are written as a lyrical poem (see Owl Moon which is about Maddison's Mom as a child).
Maddison's writing these days is more confined to lawyerly documents. But before she got fully into that world, she sent me the beginning of our next book together (soon to come out) called Big Bold Beautiful Me. Also in rhyme.
Enjoy this interview Jane and Maddison did for Magination Press, the publisher of When Nana Dances.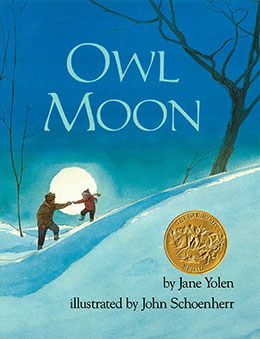 Are you familiar with Owl Moon? One of my favorite books. You'll want to add it to your bookshelves. Here's the irresistible beginning:
It was late one winter night, long past my bedtime, when Papa and I went owling. There was no wind. The trees stood still as giant statues. And the moon was so bright the sky seemed to shine. Somewhere behind us a train whistle blew, long and low, like a sad, sad song.
I could hear it through the woolen cap Pa had pulled down over my ears. A farm dog answered the train, and then a second dog joined in. They sang out, trains and dogs, for a real long time. And when their voices faded away it was as quiet as a dream. We walked on towards the wood, Pa and I.
Here is one of Jane's poems as we continue our celebration of poetry:
Bread and Poetry
Sometimes a poem
needs to be bread and rise.
Sometimes it needs
to be sliced and buttered.
Some times the rhymes need
a bit of enjament.
Sometimes there is toast involved.
Take in small bites first,
large gulps after.
Feel it settle
in your stomach and brain.
Nothing will be lost.
There are always crumbs,
and the recipe remains inside.