Halloween is almost here. A holy evening of remembering the dead, of stopping to pause and reflect.
Here on Pirate Tree I would like to remember those who have died because of social injustices and to reflect on books that offer respect and honor. Please post your own book suggestions as a comment.
Requiem
Poems of the Terezin Ghetto by poet Paul B. Janeczko
Brings together voices of children who were imprisoned as inmates in the Czech concentration ghetto of Terezin, just outside of Prague.
These poems convey the courage and hope of children despite enduring the most terrible of conditions.
I Never Saw Another Butterfly
Children's Drawings and Poems from Terezin Concentration Camp, 1942-44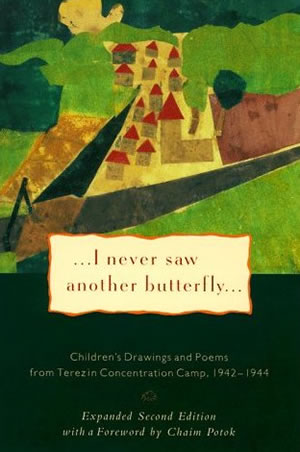 This collection of children's art and poetry was edited by Hana Volavkova' and expanded in a second edition by the United States Holocaust Memorial Museum. Chaim Potok has written an emotional forward; an afterword is included by Vaclav Havel, former president of Czechslovakia.
"Art constantly challenges the process by which the individual person is reduced to anonymity," stated Aharon Appelfeld, a novelist from Israel and himself a child survivor of the Holocaust. Art allows for hope, for connection, and a way to defy annihilation. We hear the children's voices in their simple words and drawings.
The Sky of Afghanistan
Ana A. de Eulate (Author), Sonja Wimmer (Illustrator)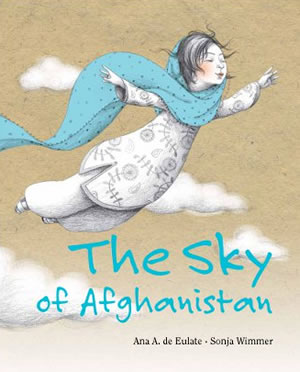 A lyrical flow of a child's plea to have a home, friends, family, and childhood in a homeland that has been devastated repeatedly through many childhoods. This gentle book by Ana A.de Eulate and Sonja Wimmer encourages the reader to stop and remember that some children have lost everything. Yet they can still sail a kite of hope and say with courage, let there be peace. May we have our homeland again. Let the children in Afghanistan be free to live, learn, and play without fear.
May we remember.
Thank you for sharing this day of remembrance.